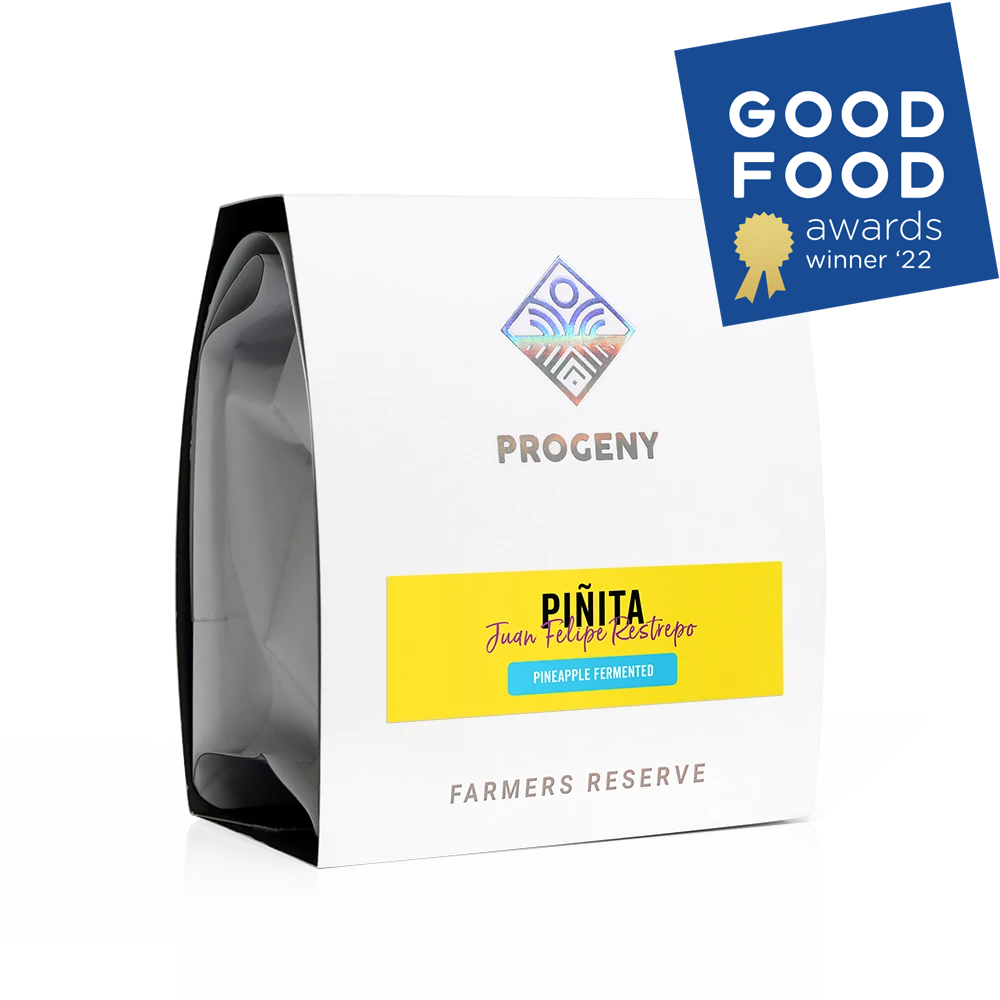 FARPIN04
Piñita
Yellow Fruit - Vanilla - Strawberry
In a cup of Piñita, you're going to experience an array of flavors that are complex yet delicate. The flavors come across your palate so delicately it has you savoring each drop. The fragrance and aromatics are reminiscent of a fresh bouquet of flowers, a hint of malt, and brown spice to round it out.

The flavors of strawberry, vanilla, and tropical fruit dance on your taste buds ever so lightly. The acidity is soft and a bit herbal while the body of this coffee has a buttery and smooth finish. As this coffee begins to cool the flavors open up yet again with notes of guava, yellow fruit and the body becomes a bit more creamy. Piñita is a treat for those that enjoy fruity coffees but are not a huge fan of the lingering fruity thick mouthfeel some naturals have.

We recommend you take some time and prepare yourself a nice pour-over of this coffee to experience its full flavor potential.