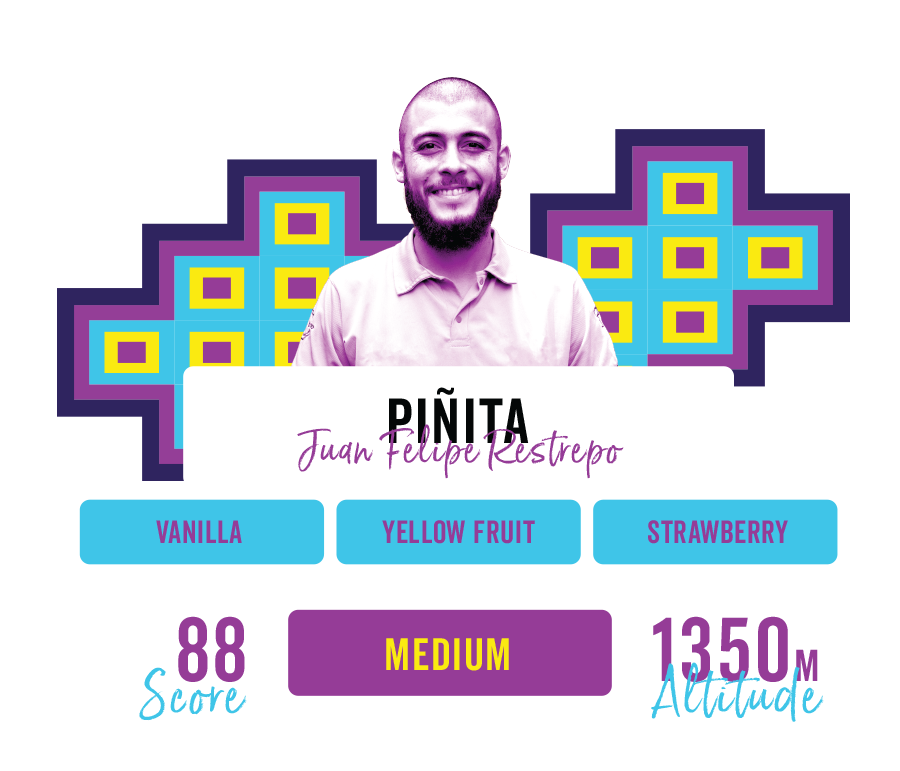 ONE OF OUR MOST INNOVATIVE COFFEE

In a cup of Piñita, you're going to experience an array of flavors that are complex yet delicate. The flavors come across your palate so delicately it has you savoring each drop. The fragrance and aromatics are reminiscent of a fresh bouquet of flowers, a hint of malt, and brown spice to round it out. The flavors of strawberry, vanilla, and tropical fruit dance on your taste buds ever so lightly. The acidity is soft and a bit herbal while the body of this coffee has a buttery and smooth finish. As this coffee begins to cool the flavors open up yet again with notes of guava, yellow fruit and the body becomes a bit more creamy. Piñita is a treat for those that enjoy fruity coffees but are not a huge fan of the lingering fruity thick mouthfeel some naturals have. We recommend you take some time and prepare yourself a nice pour-over of this coffee to experience its full flavor potential.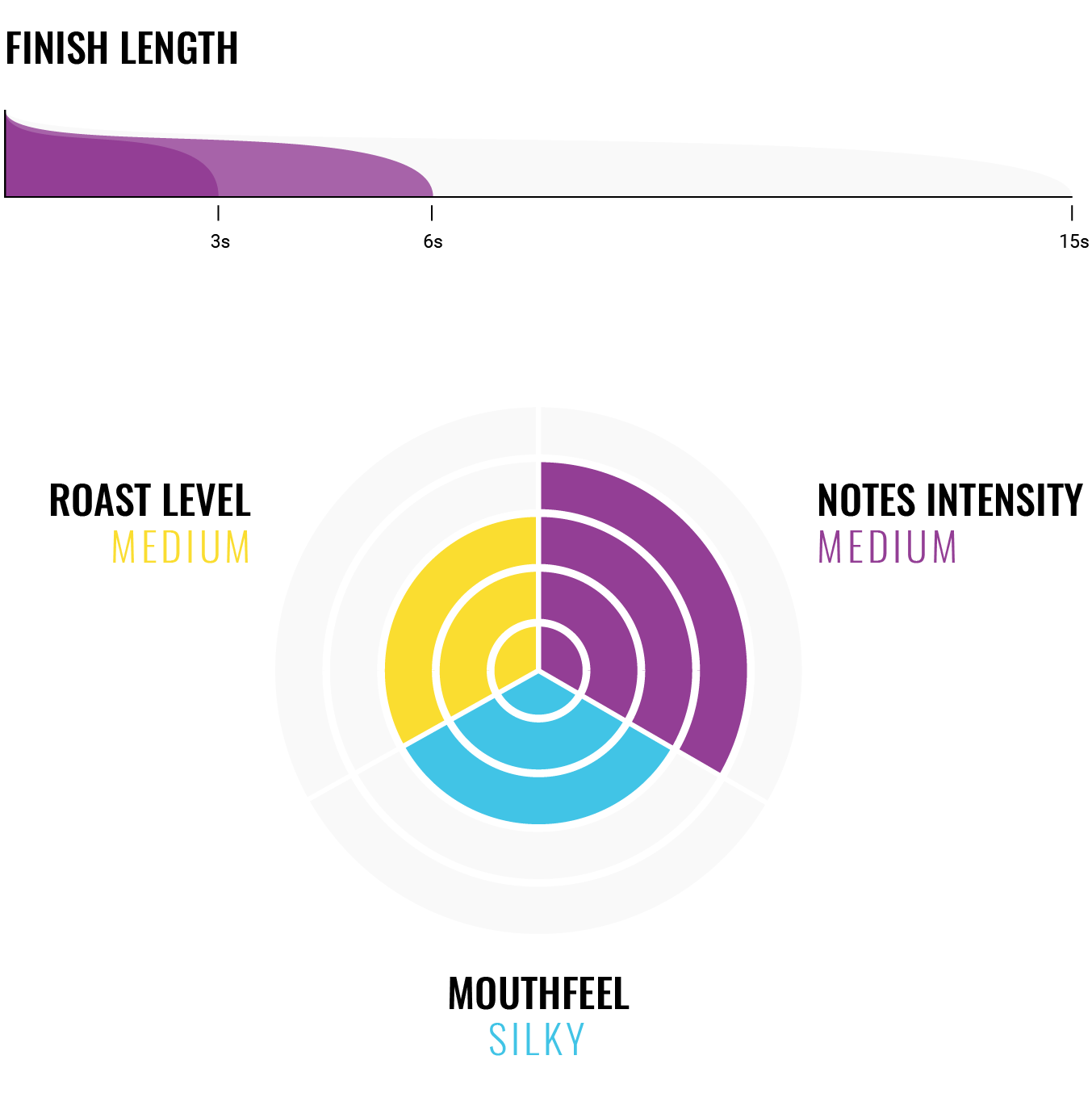 BEANS DETAILS
Producer
Juan Felipe Restrepo
Location
Chinchina, Caldas
VARIETY
Caturra
Process
Pineapple Natural
Juan Felipe Restrepo is a third-generation coffee farmer, and with his father they set out to understand and innovate on how people consume their coffee around the world. He studied to gain more knowledge about coffee beyond his own education to understand deeply how to taste and develop the notes we find in specialty coffee today. He learned the craft of barista, roasting, and grading coffee and especially what needs to be done to enhance the flavor notes.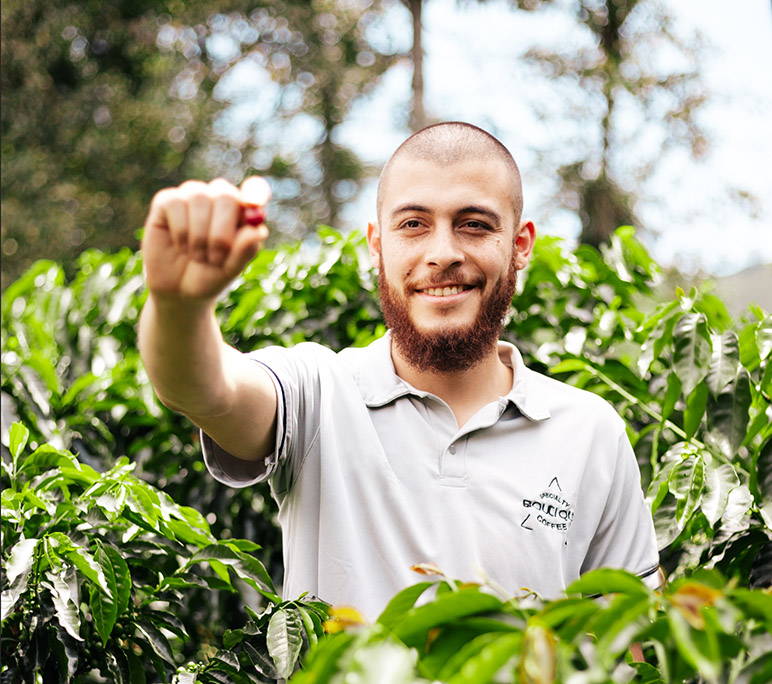 "By pushing the boundaries of coffee production, we can finally give farmers a chance to live well from their work."
Juan Felipe has truly pushed the boundaries of how coffee is perceived in Colombia, and all around the world. They have challenged the Coffee Growers Federation of Colombia in the fact that you can turn traditional Colombian coffee varieties into specialty coffee. Not only did they want a better cup of coffee for the consumer, but working along with Progeny Coffee, they aimed for a positive social and economic impact on coffee farmers. If Colombian coffee farmers could follow a step-by-step process to turn traditional Colombian coffee beans into specialty coffee that would enhance the profile of the coffee and make it more desirable, it could in fact increase their profits. Juan Felipe has found new ways to accelerate the fermentation process so coffee farmers can produce more in order to gain more as well without sacrificing quality, quite the opposite.
Learn more about his process