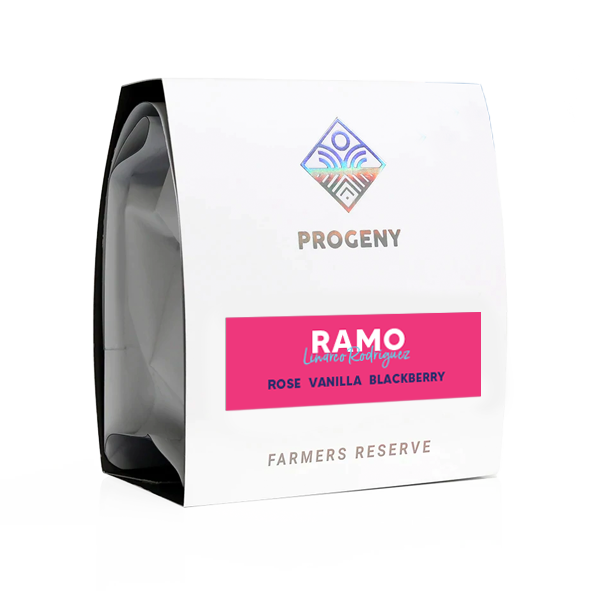 COFRAMO
Ramo
Rose - Vanilla - Blackberry
Linarco's coffee took us by surprise. As a team, we were not prepared for the vibrant flavors we were about to experience when cupping this coffee. On the first pass the fragrance stood out tremendously, and we were getting hit with bright floral notes and red fruit as well as sweet panela sugar.

Pink Bourbon is already a favorite variety amongst the team at Progeny, and Linarco's harvest did not disappoint. This coffee is lively, offering silky mouthfeel textures and a bouquet of flavors for us to enjoy. The notes from this cup come in waves that roll across your tongue. Upfront, you'll taste dark red fruit of Pomegranate, and as it continues to roll to the back of your palate, the notes of a darker fruit like blackberry break out. The lingering finish on this coffee is clean, crisp, and where the floral notes blossom out.

We can't speak more highly of how great this coffee is, and it really is something you need to try for yourself and to be enjoyed on a chill, task-free day. This coffee is best enjoyed using your favorite pour-over method, but we highly recommend using an Aeropress with a 1:16 coffee to water ratio. Enjoy!